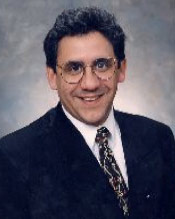 Dr. Douglas J. Ramos, Plastic Surgeon, specializes in the medical and surgical treatment of cosmetic, vein, reconstructive, and hair transplantation disorders. He is affiliated with Midwest Aesthetic Surgery and Qwest Center in Omaha.
He attended medical school at the Creighton University School of Medicine and completed his general surgery residency at Tufts-New England Medical Center in Boston, MA. This was followed by a post-doctoral research fellowship at the Massachusetts Institute of Technology (MIT) in the Division of Electrical Engineering and Computer Science as part of the Harvard-MIT Health Science and Technology program. Dr. Ramos then completed his Plastic Surgery residency at the Harvard School of Medicine.
Dr. Ramos has served on national committees of the American Society of Plastic Surgeons, as a Plastic Surgery consultant to the San Francisco 49ers, and as a consultant to past United States Presidential Candidates and Hollywood actors and actresses. He has served as tournament physician for the NCAA College World Series for several years, the NCAA Basketball Regional Tournament, and is the team physician for the Creighton University Blue Jays.
http://www.midwestaestheticsurgery.com/